Allogeneic Cardiosphere-Derived Cells for Duchenne Muscular Dystrophy Cardiomyopathy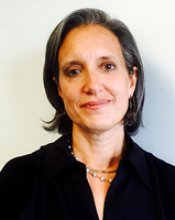 Deborah Ascheim
Details:
Heart failure is a leading cause of death for Duchenne muscular dystrophy patients. Cardiosphere-derived cells (CDCs) decrease myocardial fibrosis, improve cardiac function and induce regeneration of heart muscle in  preclinical models of DMD.
Design:
Randomized, open-label, placebo-controlled. Multi-vessel intra-coronary delivery, single dose.
Goal:
Primary: Safety and tolerability in DMD patients. Secondary: Structural or functional cardiac benefits, quality of life improvements.
Status:
Fully enrolled. 6-month interim analysis showed significant improvement in some measures of cardiac and upper limb function. Award end projected Dec. 2017 (early)