Clinical Trial of Stem Cell Gene Therapy for Sickle Cell Disease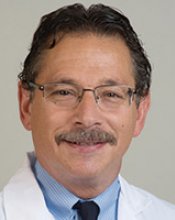 Donald Kohn
Details:
An inherited mutation in the hemoglobin gene causes red blood cells to "sickle" under conditions of low oxygen. Affects 1:500 African-Americans and is common in Hispanic-Americans. Median survival is 42 years for males and 48 years for females. More than 80% of patients lack an HLA-identical sibling donor. Project plan is genetic correction of adult bone marrow hematopoietic cells by adding a novel therapeutic hemoglobin gene that blocks sickling of the red blood cells.
Design:
Open label, single arm study.
Goal:
Primary: Safety, feasibility. Secondary: Hematopoietic Recovery; RBC function; Quality of life assessment.