A Double-Blind, Controlled Ph 2b Study of the Safety and Efficacy of Modified Stem Cells in Patients with Chronic Motor Deficit from Ischemic Stroke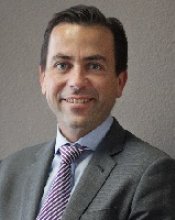 Damien Bates
Details:
Stroke is a major cause of long-term disability and there are no proven medical treatments for chronic stroke. Intracerebral delivery of modified MSCs provides a well-tolerated treatment with the potential to improve motor function in these patients.
Design:
Double-blind randomized controlled study.
Goal:
Safety and efficacy compared to sham surgery - improvement in motor activity on stroke affected side. Actively recruiting.