Efficacy and safety of cryopreserved autologous CD34+ HSC transduced with EFS lentiviral vector encoding for human ADA gene in ADA-SCID subjects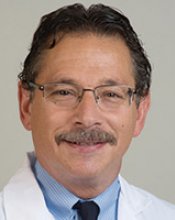 Donald Kohn
Details:
In ADA-SCID, allogeneic hematopoietic stem cell transplants (HSCTs) from non-matched sibling donors are a high risk procedure. Efficacy of chronic enzyme replacement therapy is uncertain in the long-term. Preliminary data indicates that OTL-101 -a stem cell gene therapy developed by UCLA and Orchard Therapeutics Limited - may significantly improve outcomes compared to available therapies.
Design:
Comparability of cryopreserved product versus fresh product.
Goal:
Primary: Safety. Secondary: Efficacy, gene marking, immune reconstitution. Registrational trial.
Status:
Breakthrough Therapy Designation. Rare Pediatric Designation. Early evidence of safety and clinical efficacy in all treated patients.