GENE-MODIFIED HEMATOPOIETIC STEM/PROGENITOR CELL BASED THERAPY FOR HIV DISEASE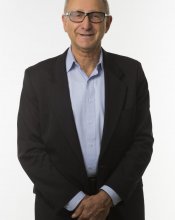 Geoff Symonds
Details:
Cal-1 increases the number of HIV-protected cells in the body. Uses shRNA to CCR5 and C46 to confer cellular resistance to HIV infection.
Design:
Single arm, non-randomised study.
Goal:
Safety. Efficacy - slow disease progression, mitigate need for ART.
Status:
Enrolled and treated 10 patients. Evidence of safety and feasibility.