A Human Acellular Vessel in Patients Needing Renal Replacement Therapy: A Comparison with ePTFE Grafts as Conduits for Hemodialysis (HUMANITY)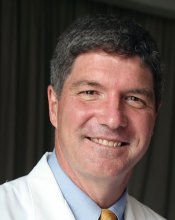 Jeffrey Lawson
Details:
Synthetic vascular access grafts for hemodialysis in kidney patients are associated with thrombosis, infection and abandonment. Human Acellular Vessel (HAV) is made of extracellular matrix from human smooth muscle cells, similar in composition and structure to native tissue.
Design:
Randomized, open-label, 2 arm study comparing HAV to ePTFE grafts in patients with end-stage renal disease.
Goal:
Primary: Safety and tolerability, rate of patency of the graft and rate of interventions needed to restore patency.
Status:
Enrolling ahead of schedule. 300 patients worldwide, including 47 in CA (as of May 2017). Received RMAT designation March 2017. Plan to file BLA in April 2019.