Induction of Tolerance to Combined Kidney and Hematopoietic Progenitor Cell Transplants from HLA Haplotype Matched Living Donors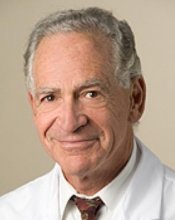 Samuel Strober
Details:
Unmet medical need for allogeneic kidney transplants. Need to eliminate chronic rejection/allograft nephropathy that causes gradual loss of kidney (50% of graft loss by 12-15 years in HLA mismatched recipients). Eliminate the lifelong need for anti-rejection drugs that have numerous cumulative side effects.
Design:
Open label, single arm study.
Goal:
Primary: Safety. Secondary: Preliminary efficacy.
Status:
Enrolling. Opening additional sites.