A monoclonal antibody that depletes blood stem cells and enables chemotherapy free transplants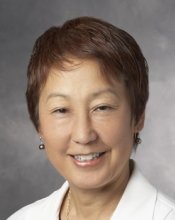 Judith Shizuru
Details:
Monoclonal antibody that targets CD117 and promotes engraftment of hematopoietic stem cells. Could replace toxic conditioning regimens and enable chemotherapy-free transplants. Enabled donor cell HSC engraftment and cure of disease in an animal model of SCID.
Design:
Open label, dose escalation trial
Goal:
Safety. Dosing. Efficacy - HSC engraftment, immune reconstitution.