Phase 2 Safety and Efficacy Study of CLBS03 Autologous T-Regulatory Cells in Adolescents with Recent Onset Type 1 Diabetes Mellitus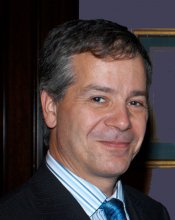 Douglas Losordo
Details:
Children with type 1 diabetes (T1D) face lifelong struggles with glycemic control and, despite careful management, an increased risk of severe complications. No therapy that maintains or restores pancreatic beta islet cell function is currently approved. Evidence indicates that regulatory T-cells (T-regs) maintain immune balance at least in part by control of differentiation of multipotent progenitor/stem cells.
Design:
Prospective, randomized, double-blinded, placebo-controlled, proof-of-concept study.
Goal:
Primary: Safety. Secondary: Efficacy.
Status:
Enrolling; Fast track and Orphan designations.