Phase 2b Clinical Study of Safety and Efficacy of Intravitreal Injection of Retinal Progenitor Cells (jCell) for Treatment of Retinitis Pigmentosa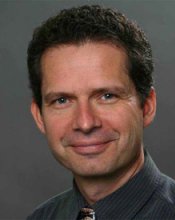 Henry Klassen
Details:
Retinitis pigmentosa (RP) is a severe form of blindness that runs in families with an incidence of 1:4000. Good target for stem cell therapy due to the defined loss of specific cells. Proposed mechanism: Rescue the light sensing photoreceptors. Follow-on study based on Phase 1/2a clinical trial. Continue to assess safety and establish efficacy.
Design:
Single dose. Randomized 1:1. Placebo-controlled with crossover option after 12 month follow up of treated group.
Goal:
Safety and efficacy - improvement in visual function at 12 months. 
Status:
This study is currently recruiting participants. RMAT designation awarded.