A Phase I dose escalation and expansion clinical trial of the novel first-in-class Polo-like Kinase 4 (PLK4) inhibitor, CFI-400945 in patients with advanced solid tumors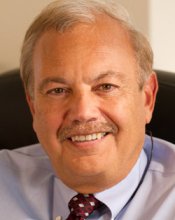 Dennis Slamon
Trial Sponsor:
University Health Network, Toronto
Details:
Solid tumors are the most prevalent form of cancer, and are a major cause of death worldwide.  The small molecule being developed inhibits the activity of a protein required in tumor cell lines and cancer stem cells (CSC). It is hypothesized that inhibiting the CSC can prevent tumor regrowth after treatment. 
Design:
Dose escalation and expansion.
Goal:
Determination of maximum tolerated dose and recommended Phase 2 dose. Safety. PK. Efficacy in solid cancers.