Preclinical and clinical testing of a stem cell-based combination product for insulin-dependent diabetes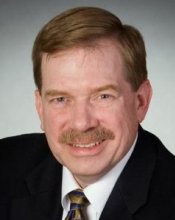 Howard Foyt
CIRM Awards Funding This Trial
Details:
Diabetes mellitus affects 370 million people worldwide. Disproportionately affects certain minority groups and the elderly. Current therapy is self-administration of insulin. Diabetes costs in CA are tens of billions of dollars each year. Directed differentiation of embryonic stem cells to pancreatic precursor cells. Project plan is transplantation of pancreatic precursor cells that generate functional islet tissue in vivo that can respond to insulin levels in a more physiological manner than direct insulin replacement.
Design:
Open label, multi-center, 1st in human study.
Goal:
Primary: Safety. Secondary: Efficacy.