Pulmonary Arterial Hypertension Treated with Cardiosphere-Derived Allogeneic Stem Cells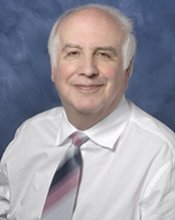 Michael Lewis
Details:
Pulmonary arterial hypertension (PAH) is a progressive condition with no cure, survival is poor. Cardiosphere-derived cells (CDCs) decrease wall thickening of lung small blood vessels in preclinical studies. Improvement in lung blood vessels is expected to reduce cardiac right ventricular dysfunction.
Design:
Phase 1a: dose escalation, safety. Phase 1b: randomized, placebo-controlled safety/efficacy. Single dose, central intravenous infusion.
Goal:
Primary: Safety. Secondary: Exploratory efficacy measures of right ventricular function.
Status:
This study is currently recruiting participants.