Retinal progenitor cells for treatment of retinitis pigmentosa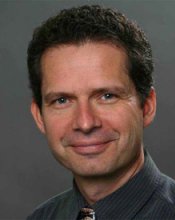 Henry Klassen
Details:
Retinitis pigmentosa (RP) is a severe form of blindness that runs in families with an incidence of 1:4000. Good target for stem cell therapy due to the defined loss of specific cells. Proposed mechanism: Rescue the light sensing photoreceptors.
Design:
Open label, single arm study. Intravitreal injection of human retinal progenitor cells in worst seeing eye. Ascending dose (0.5-3M cells) in 2 cohorts.
Goal:
Safety and efficacy - visual acuity.
Status:
Completed enrollment and dosing.