Therapeutic Eradication of Cancer Stem Cells with UC-961 (Cirmtuzumab)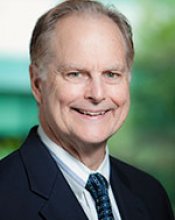 Thomas Kipps
Details:
Cancer is a leading cause of death in CA. Many cancers resist current therapies due to therapy-resistant cancer stem cells (CSCs). Discovered a protein, ROR1, present on CSCs but not on normal healthy cells. Developed an antibody, cirmtuzumab, that is specific for ROR1. Project plan is to treat chronic lymphocytic leukemia with cirmtuzumab.
Design:
Open label, single arm study.
Goal:
Safety. Dosing. Follow on trials will include other cancers and will test cirmtuzumab alone or in combination with other anti-cancer therapies.