CIRM Leadership
C. Randal Mills, President and Chief Executive Officer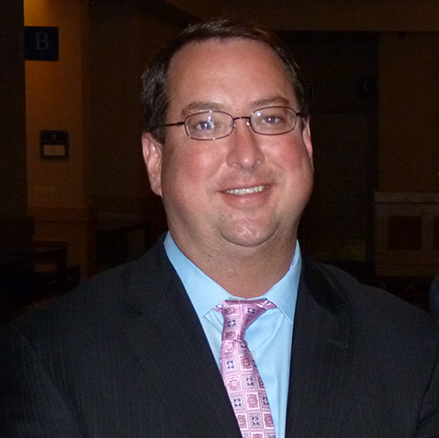 C. Randal Mills, Ph.D., is President of the California Institute for Regenerative Medicine (CIRM).
Prior to joining CIRM in May 2014, Mills was the former President and CEO of Osiris Therapeutics. Under Mills' leadership Osiris developed the world's first approved stem cell drug, remestemcel-L for graft versus host disease in children, a devastating complication of bone marrow transplantation that can be fatal.
Mills, a member of the stem cell agency's Grant Review Board for the past five years, was at Osiris for almost ten years before stepping down last December. Prior to that he served in several executive leadership roles with RTI Biologics Inc., and was a founding member of that company's predecessor, the University of Florida Tissue Bank. He also served, at the appointment of the U.S. Secretary of Health and Human Services, as a voting member of the National Institutes of Health and AIDS Research Advisory Council and was vice chairman of the American Association of Tissue Bank's Standards Committee.

Mills has a bachelor's degree in microbiology and cell science and a Ph.D. in drug development from the University of Florida.
Jonathan Thomas, Chairman, Independent Citizens' Oversight Committee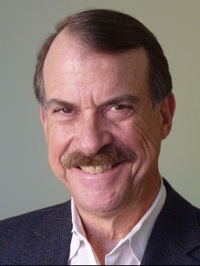 Jon Thomas is a Co-Founding Partner at Saybrook Capital ("Saybrook"), an investment banking and private equity firm based in Santa Monica, California.
Long interested in the biological sciences, Thomas majored in Biology and History at Yale, where he graduated summa cum laude. As a George C. Marshall Scholar at Oxford, he then earned a PhD with a medical focus in Commonwealth History. He subsequently returned to Yale for a JD at the Yale Law School. While there, Thomas retained an involvement with biology by teaching courses on the legal implications of genetic engineering and the impact of disease on history.
Thomas has a long-standing commitment to patient advocacy. He spent more than 15 years on the Board of the Crippled Children's Society of Southern California and served as chair for four years. The organization, now called AbilityFirst, assists children with spinal cord injuries and mental disabilities that could be targets of stem cell therapies. Thomas currently serves as a member of the AbilityFirst Board.
Ellen Feigal, Senior Vice President, Research and Development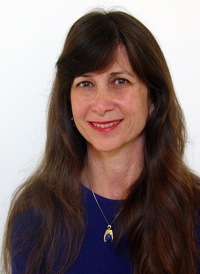 Dr. Ellen G. Feigal is the Senior Vice President, Research and Development at the California Institute for Regenerative Medicine (CIRM). Prior to joining CIRM in January, 2011, Dr. Feigal was Executive Medical Director, Global Development, at Amgen, where her primary focus was in clinical development of therapeutics in hematology/oncology. She also led the scientific/clinical interface with patient advocacy organizations, formalized the company's policy on expanded access to therapies for those with limited or no treatment options, and led the cross-functional teams to the company's first collaborative research and development agreement with the National Cancer Institute. From 2007 until joining CIRM, Dr. Feigal was adjunct professor and founding Director of the American Course on Drug Development and Regulatory Sciences, UC San Francisco, School of Pharmacy. The course, developed under her leadership as a collaborative effort with the FDA, UCSF's Department of Bioengineering and Therapeutic Sciences, its Center for Drug Development Sciences and the European Center of Pharmaceutical Medicine at the University of Basel, was launched in 2007. It is taught in Washington, D.C. with a separate parallel course in San Francisco.
Prior to joining Amgen in 2008, she worked in clinical research and drug development in positions at the Federal Government, non-profit and for-profit institutes and companies. She was Chief Medical Officer, Insys Therapeutics 2007-2008, Director of Medical Devices and Imaging at the Critical Path Institute, and Vice President of Clinical Sciences and Deputy Scientific Director at the Translational Genomics Research Institute from 2004 to 2007. She directed the National Cancer Institute's (NCI) Division of Cancer Treatment and Diagnosis from 2001 to 2004, served as Deputy Director from 1997 through 2001, and as senior investigator in the Cancer Therapy Evaluation Program, NCI from 1992-1997. Dr. Feigal earned a BS in biology and a MS in molecular biology and biochemistry from the UC Irvine, and her MD from the UC Davis. She completed her residency in internal medicine at Stanford University, and her fellowship in hematology/oncology at the UC San Francisco. She was on the faculty at the UC San Francisco, and UC San Diego before joining the NCI.
Senator Art Torres (Ret.), Vice-Chair
Senator Art Torres (Ret.) was unanimously elected statutory Vice Chair of the Independent Citizens Oversight Committee, the governing Board of the California Institute of Regenerative Medicine (CIRM). He is a colon cancer survivor and serves on the Board as a patient advocate.
Between 1996 and 2009, Torres served as the Chair of the California Democratic Party. He previously served twenty years in the California Legislature, eight as a member of the State Assembly and twelve as a State Senator. Torres chaired the Senate Insurance Committee, Senate Toxics Committee, the Assembly Health Committee, and the Senate Joint Committee on Science and Technology.
A longtime leader on health issues, Senator Torres co-authored the California Clean Water Drinking Act, Proposition 65, and created the sole toxic reporting repository that helps scientists determine environmental and health impacts "a data source that really no one else has on the planet." On November 18th, 2011 he was sworn in by then Mayor Gavin Newsom, to a four year term on San Francisco's Public Utilities Commission.
He is currently on the Board of "One Legacy," an organ transplant foundation in Los Angeles, and the Latino Community Foundation of the Bay Area.
Senator Torres holds a Bachelor's Degree from UC Santa Cruz and a Juris Doctorate degree from UC Davis School of Law. He also served as a John F. Kennedy teaching fellow at Harvard University's John F. Kennedy School of Government.