A Phase 3, Randomized, Placebo-controlled Multicenter Study to Evaluate Efficacy & Safety of Repeated Administrations of NurOwn® in Patients with ALS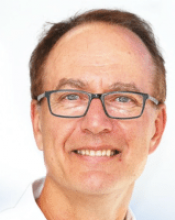 Ralph Kern
Details:
ALS is a fatal neurodegenerative disease for which there is currently no adequate treatment. Autologous MSCs are propagated ex vivo and induced to secrete neurotrophic factors. NurOwn cells are returned to the patients in the target area of damage. Previous trials showed safety and encouraging signs of efficacy. 
Design:
Randomized, double blind, placebo-controlled multi-site study.
Goal:
Safety and efficacy of three repeated doses.