Stem Cell Gene Therapy for HIV Mediated by Lentivector Transduced, Pre-selected CD34+ Cells in AIDS lymphoma patients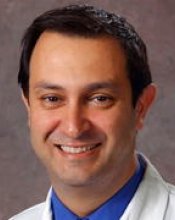 Mehrdad Abedi
Details:
Lentiviral vector encodes a triple combination of HIV-resistance genes and a pre-selective marker. Vector transduced CD34+ cells will safely engraft, divide and differentiate in vivo into mature myeloid and lymphoid cells.
Design:
Open label, single arm study.
Goal:
Safety. Efficacy - immune reconstitution, viral load and HIV status.
Status:
This study has suspended participant recruitment.